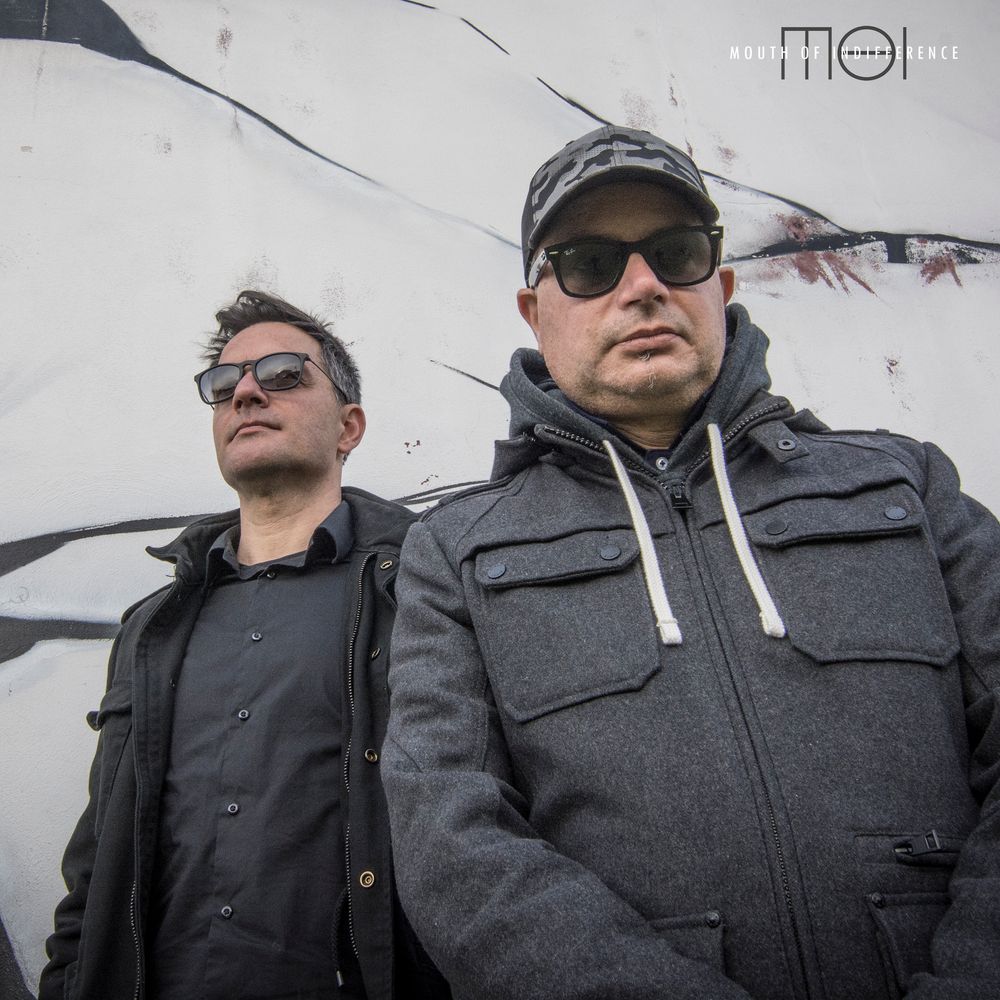 MOI aka Mouth Of Indifference is an electronic music duo from Rome-Italy, born in 1993. They have released a couple of tape-albums in the 90ies ('Dichotic Listening'-1994 and 'Internal Saboteur'-1996) and a couple of CD albums in the noughties ('Atari Age'-2000 and 'Steps To An Ecology Of Mind'-2003). 
Influenced by early EBM, Industrial, IDM and obscure trip-hop,  their music is a mix of complex sound structures with beats and introspection, displaying a very personal take on electronic songwriting. The songs are instrumental or led by vocals, the lyrics and the atmospheres are often inspired by epistemological and psychological themes. 
MOI have been playing live shows mainly in their hometown and around Italy, headlining or opening for other great electronic acts like Pankow, Client and Coder 23/Front 242. 
After a long period of silence their new album 'Counterpoles' has seen the light of the day on CD format in December 2021, being available also on all the main music streaming platforms. 
The album is consisting of 10 songs (plus 4 remixes) and it features Alex Spalck's (Pankow) voice and arts with two versions of "The Nazi in Me".  
Go to Counterpoles. 
See MOI Discography.